Web Development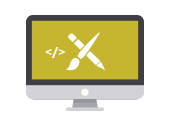 At New Wave Technology Co.,Ltd, we can help you with unique designing and makes your website special one out of the millions. We offer customized web development service based on the client's requirements and their business goals. We aim to create an effective online presence that can represent the best image and identity of your business. We are geared to develop attractive, fast loading, search engine optimized sites with easy and user-friendly navigation. We have more than 7 years of experience serving web development needs of client. We are proficient in PHP, ASP.net, Ajax, Java, Photoshop, Flash, HTML, XHTML, CSS, JavaScript and Web 2.0 standards.
Mobile App Development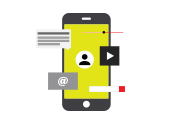 We currently develop applications for Android, iPhone and iPad, Windows Phone platforms including both smartphones and tablets.
Software Development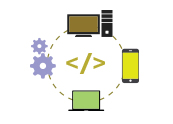 Our software development services include customized software development. We can use technology to create powerful software solution. Our developers will create an exclusive concept for your solution in order to make it convenient, up-to-date, and for it to serve your needs for many years. New Wave Technology has time-proven experience and reputable expertise in the development of portals, e-commerce applications, business application and automation software, custom software solutions and online applications supporting business-to-business collaborations.